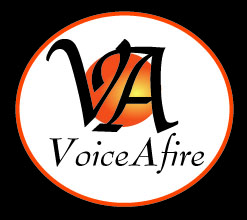 NEW YORK PRESS FOR VOICE AFIRE
The Art of Love - March 2014
"The performance concept merged musical and dramatic arts perfectly.. an evening of artistry, one which presented the best possible qualities of musicianship and theatrical performance."
NYC Woman Around Town
Kafka Shorts - May 2014
"Voice Afire made a strong showing with "Kafka Shorts," the evening was a careful blend of music and performance…thought-provoking without being esoteric… lively and engaging."
NYC Theater Pizzazz
My Life with Pablo Neruda - May 2013
"…this pocket opera can be seen as portraying one of the greatest love stories of the past century…gripping, exciting, passionate.. even if one was not an opera fan, it pulled you in and kept you captivated."
NYC Manhattan with a Twist
Butterfly's Trouble - January 2012
"…breathes new life into the Puccini work as a real piece of theater, and may mark the direction for opera to take as a living art form in the coming century."
NYC Theater Mania
Voice Afire Schedule